CRIMINAL DEFENSE ATTORNEY IN HENDERSON, NEVADA
VASEK LAW frequently accepts criminal defense cases in Las Vegas, North Las Vegas, and Henderson, Nevada. Attorney BRIAN VASEK also serves criminal defense clients in Mesquite, Laughlin, Searchlight, and Boulder City. When consulting with new criminal defense clients, some of the most frequent questions that Brian receives include the following:
What if this is my first offense?

How do I resolve a WARRANT?

What's an arraignment?

Can I just pay a fine to drop this?

Am I going to jail/prison?

How will this affect my job?

Will I have to report this to my employer?

What is RECORD SEALING?
VASEK LAW can answer these questions and many more. Attorney Brian has helped countless criminal defense clients in Southern Nevada. However, not every criminal defense case is the same and the outcome of the case may depend upon many factors, such as where the case was filed, what judge is handling the case, what prosecuting attorney is handling the case, a person's prior criminal history, and possible defenses. A criminal conviction may result in consequences for some jobs, such as the revocation of some professional licenses. A conviction may also result in deportation or removal if the person is not a United States citizen. It is important to hire an experienced, knowledgeable criminal defense attorney to navigate these consequences and find weaknesses in prosecuting attorney's case. An attorney may also discover witnesses or evidence that the police missed. Speak with Brian to discuss your options and before taking further action.
VASEK LAW strongly encourages you to speak with an experienced, knowledgeable criminal defense attorney to analyze your case. An arrest or citation for a criminal act does not guarantee a you will be charged with a crime, although it is statistically more likely than not. VASEK LAW therefore encourages you to not feel pressured to retain an attorney immediately without first understanding all options and to speak with multiple attorneys (not just case manages and non-attorney "specialists") about what may happen next. Depending on where your case may be filed, you may choose to "wait and see" if the prosecuting attorney files a charge. However, you may wish to hire an attorney immediately if you are unable to return to your home, unable to speak with your significant other or children, or unable to go back to work for any reason. A criminal conviction may also carry significant collateral consequences for a lifetime (ex. the inability to ever own or possess a firearm, the revocation of some professional licenses). You should therefore never accept a deal at your first court appearance without having reviewed all your discovery, such as police reports, witness statements, and body camera footage. An experienced, knowledgeable criminal defense attorney will know how to obtain this discovery and should also know how each court, judge, and prosecuting attorney approaches criminal cases differently. Attorney BRIAN VASEK is here to help and to discuss your case. He even offers FREE CONSULTATIONS.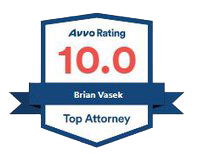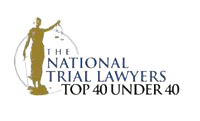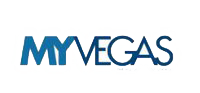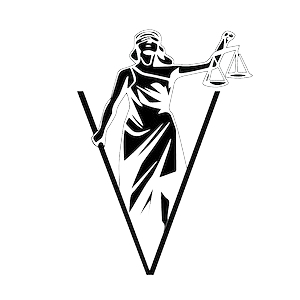 WHAT MAKES VASEK LAW DIFFERENT?
ABOUT BRIAN VASEK
BRIAN VASEK founded VASEK LAW to provide criminal defense clients the time, attention, and care they deserve. He is committed to achieving the best results possible for each client.